PAINTING THE ROAD TO SUCCESS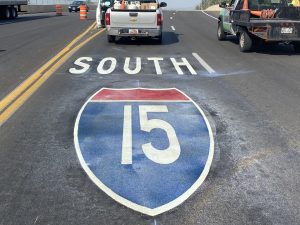 RW Striping Specializes in Road and Highway Pavement Markings. We are among the select few subcontractors in the State of Utah that is certified to install 3M Tape and Ennis/Flint Thermoplastic. We do a wide array of projects varying in side streets to major Highways such as Interstate 15 for the Department of Transportation. 
We are a Certified DBE Company with over 23 years of experience in the pavement marking industry. There is no job too big or too small so give us a Call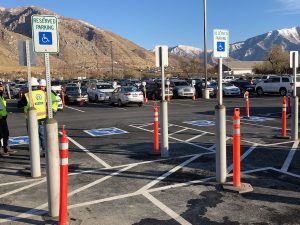 RW Striping  provides non electrical signage for parkings lots, roads, DOT projects and Residential developments. We specialize in MUTCD signs as well as custom signs. We also provide bollard installation and removal for both removable and non-removable bollards.
 Signs and bollards are a great way to direct the flow of traffic within your parking lot as well as to designate stalls for visitors, loading and unloading areas, carpool and energy efficient vehicle parking.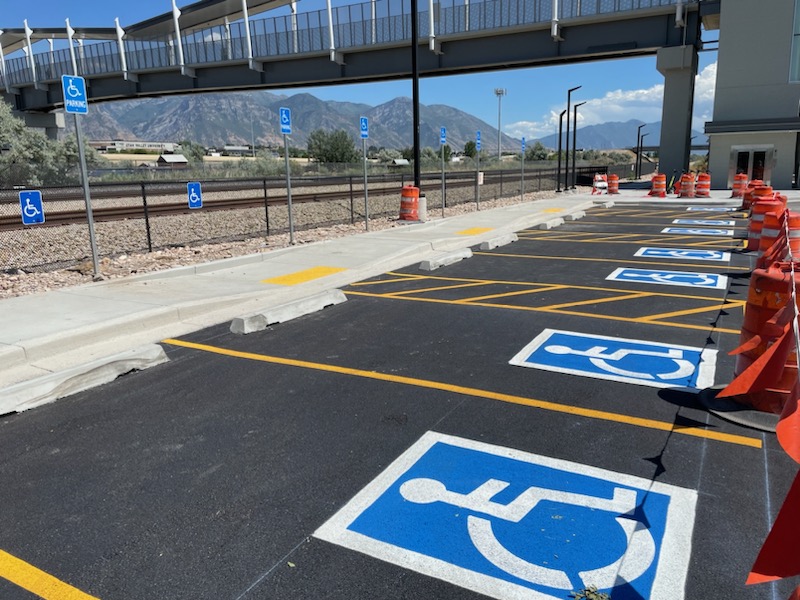 When it comes to parking lot striping we set the bar for quality and reliability. RW Striping goes the extra mile to ensure the finished product is superb. We want our customers to be happy with the end result because a nice parking lot is the frosting on the cake so to speak. 
We provide our customers with a warranty and we are licensed and insured. We use only the best available products because we standby our work. We may not always be the cheapest but we will provide the best job.
Our mission is to provide prompt quality work and offer a variety of services to accommodate each project. We are committed to providing the highest level of professionalism, service response, and quality workmanship to our customers.
We specialize in the following areas: pavement markings, parking lots, playgrounds/sports courts, custom stencils, roads, sign installation/removal, and much more