Specializes in Road and Highway Pavement Markings. We are among the select few subcontractors in the State of Utah that is certified to install 3M Tape and Ennis/Flint Thermoplastic. We do a wide array of projects varying in side streets to major Highways such as Interstate 15 for the Department of Transportation. We are a Certified DBE Company with over 23 years of experience in the pavement marking industry. There is no job too big or too small so give us a call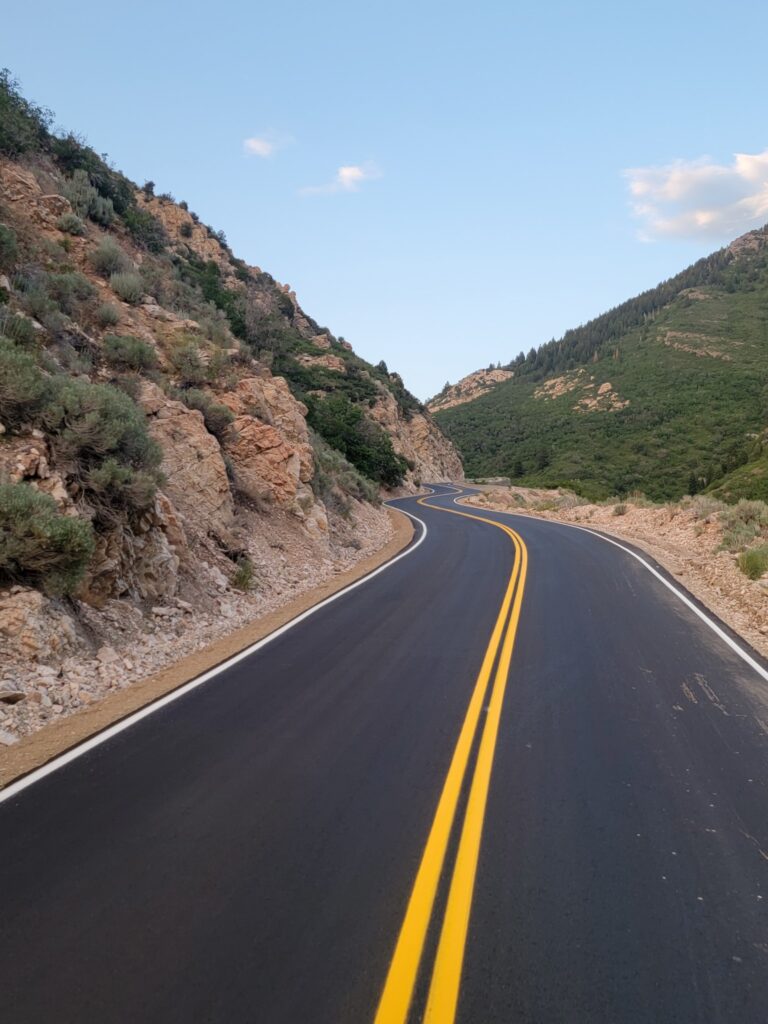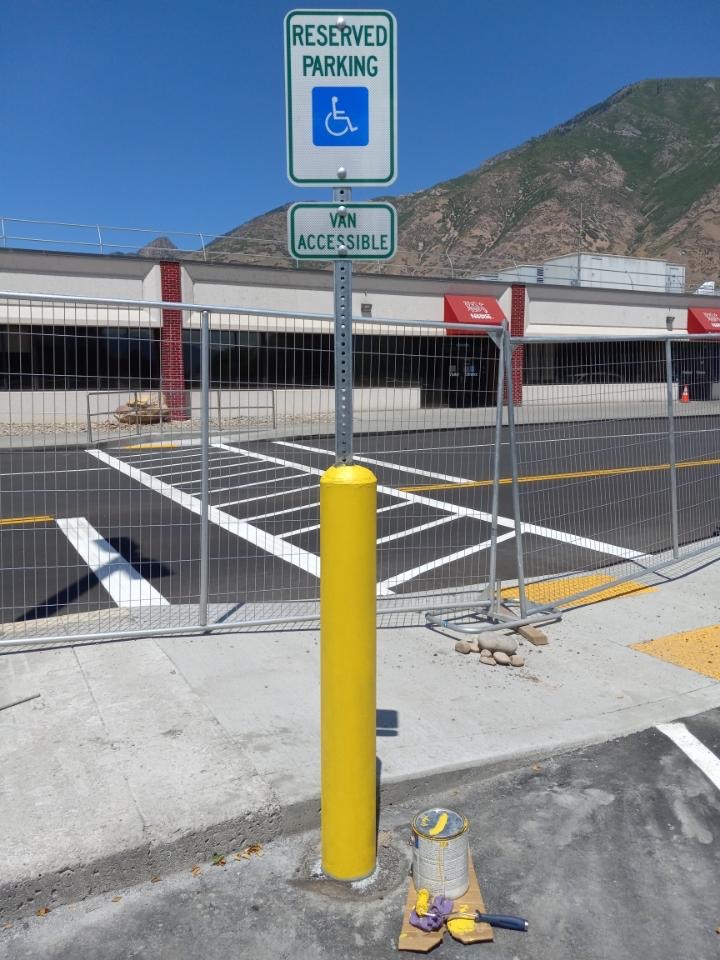 RW Striping Inc provides non electrical signage for parkings lots, roads, DOT projects and Residential developments. We specialize in MUTCD signs as well as custom signs. We also provide bollard installation and removal for both removable and non-removable bollards. Signs and bollards are a great way to direct the flow of traffic within your parking lot as well as to designate stalls for visitors, loading and unloading areas, carpool and energy efficient vehicle parking.
When it comes to parking lot striping we set the bar for quality and reliability. RW Striping goes the extra mile to ensure the finished product is superb. We want our customers to be happy with the end result because a nice parking lot is the frosting on the cake so to speak. We provide our customers with a warranty and we are licensed and insured. We use only the best available products because we standby our work. We may not always be the cheapest but we will provide the best job.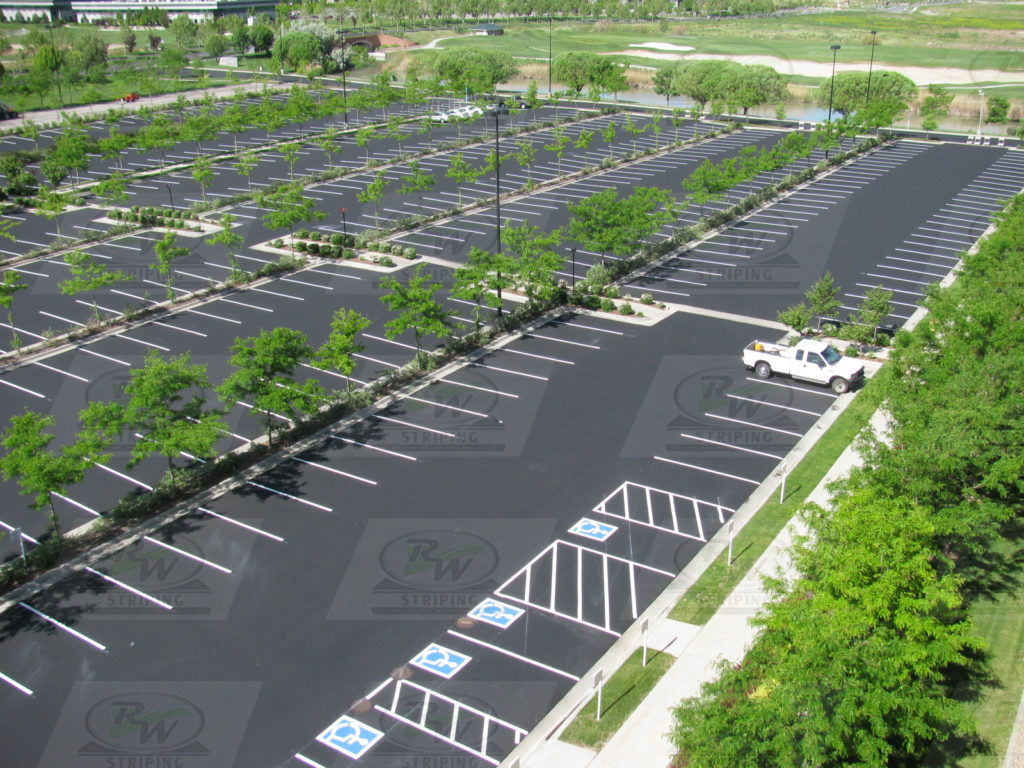 Our school and playground striping is some of the best you will see in the State. We have several returning customers that we provide playground striping, sports court striping, and more to, year after year. Playground striping is a great way to promote physical learning and fitness. School Logo's are a great way to show your school/team spirit. Our Driver's Education Courses cannot be compared. Give us a call today for your free estimate.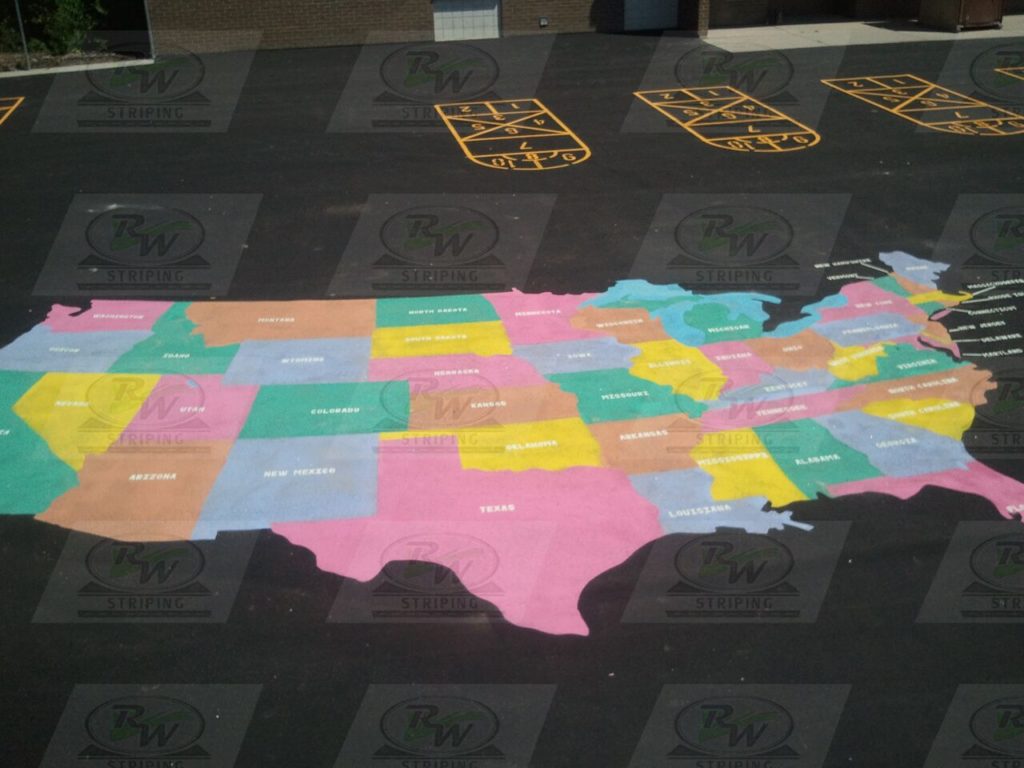 RW Striping provides a variety of options for warehouse striping to fit our customers needs. Warehouse striping is ideal for creating pedestrian and equipment paths, safety zones, hazard areas and organization. Is your warehouse in need of some organization and/or pathways? Give us a call we would be happy to help.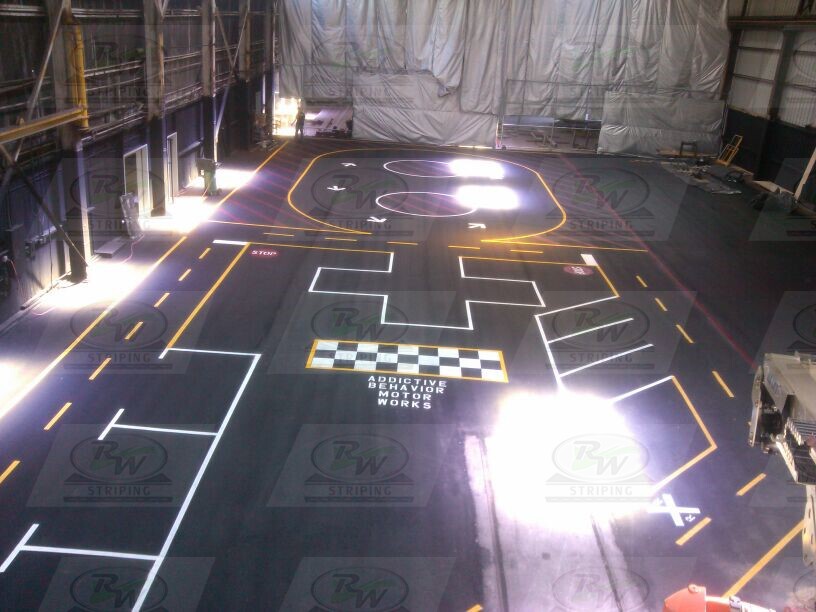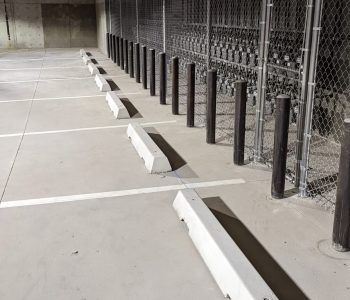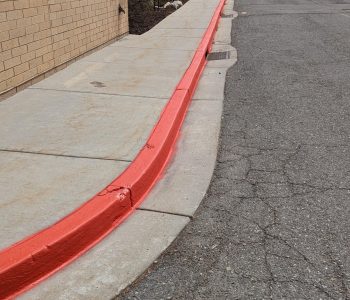 Wheelstop installation is a great way to protect signage, sidewalks and concrete curbs. It helps prevent damage by blocking vehicles from hitting these structures. RW Striping installs concrete, plastic and recycled rubber wheelstops. We also provide curb painting and stenciling which helps designate Fire Lanes, No Parking Zones, Depth Perception, Step ups and drop offs to keep your patrons safe.
Custom striping is where our customers imaginations can run wild. Whether it is a unique stencil, driving course or gaming course; we are the custom stencil professionals. We want our customers to be satisfied so we will do what it takes to make their dreams a reality